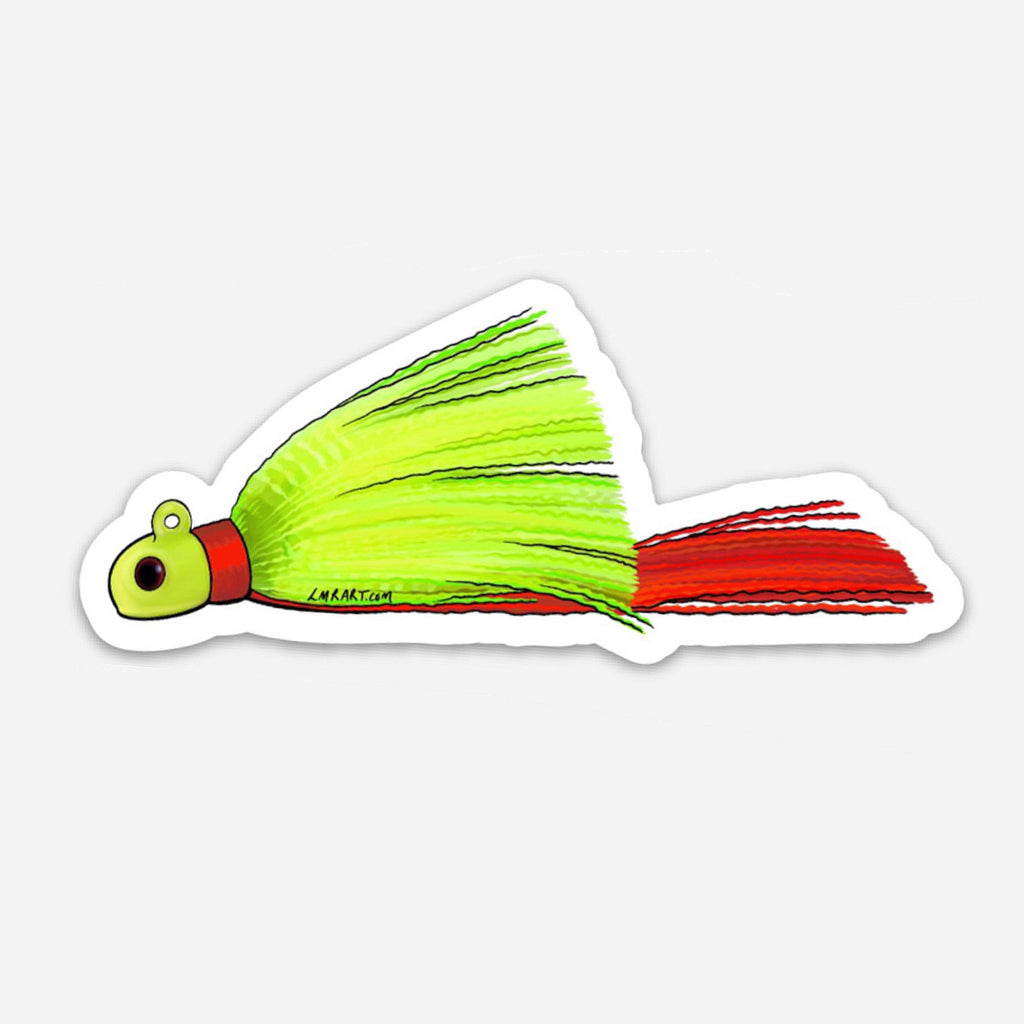 Snook Jig Sticker
$ 4.00
Approximately 4" x 2"
Weatherproof, die-cut stickers.
They're able to withstand exposure to wind, rain and sunlight. All of our stickers are printed on premium vinyl with a permanent adhesive and are coated with a protective laminate that makes them very durable and resistant to fading, scratching, tearing, and water. They can even be safely run through a dishwasher!
FREE SHIPPING - If your order consists only of stickers, please choose "stickers" shipping option at checkout. 
Discount for 3+ sticker orders!
Custom sizes and bulk orders available for special order
Interested in having your own stickers designed by Lindsay? Please reach out via the Contact Us page.