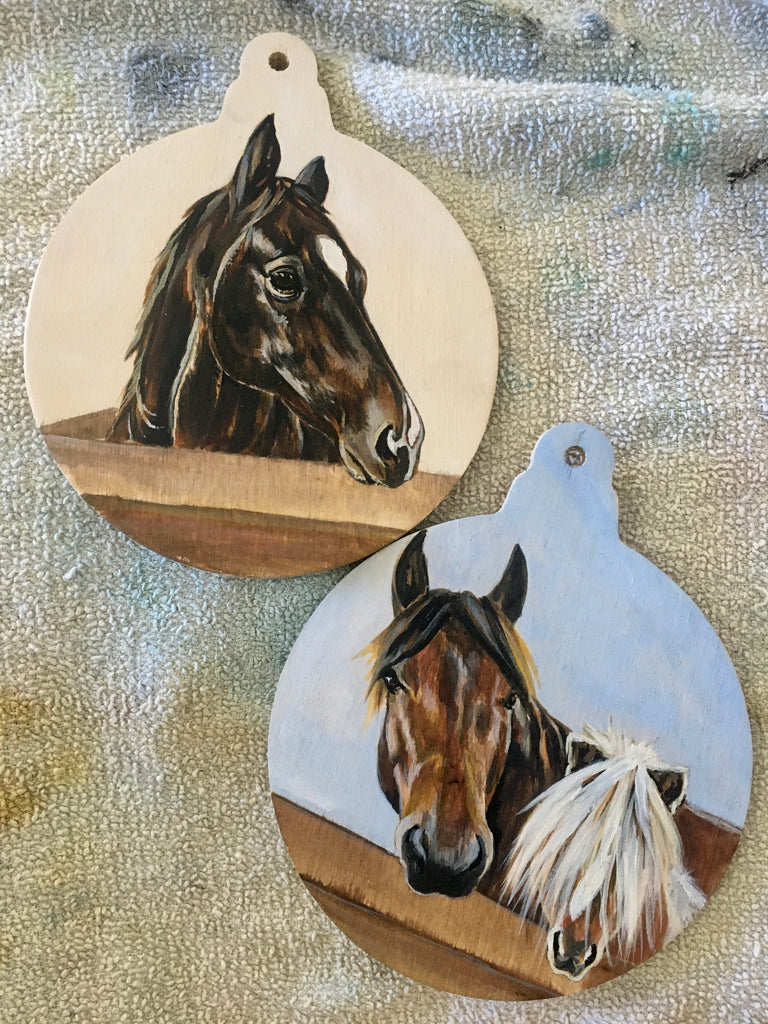 Pet Portrait Ornaments
$ 50.00
Portraits are a wonderful way to honor our loved companions, bird busters, duck grabbers, trophy trackers, antler sniffers, hog holders, deer runners, and best friends (horses, birds, cats, etc. as well). 
*Ornaments ($50) are only available October - December. They are 6" long (birch panel) and there are a limited number of commissioned spots available each year - contact to reserve your ornament anytime. Please sign up for emails to receive updates.
Shipping and insurance will be added to base price. Communication and reference photos are key - great care will be taken to capture detail and personality.
Visit the Contact Us page to inquire about your 2020 commissioned portrait or ornament and to submit reference photos. I look forward to working with you!