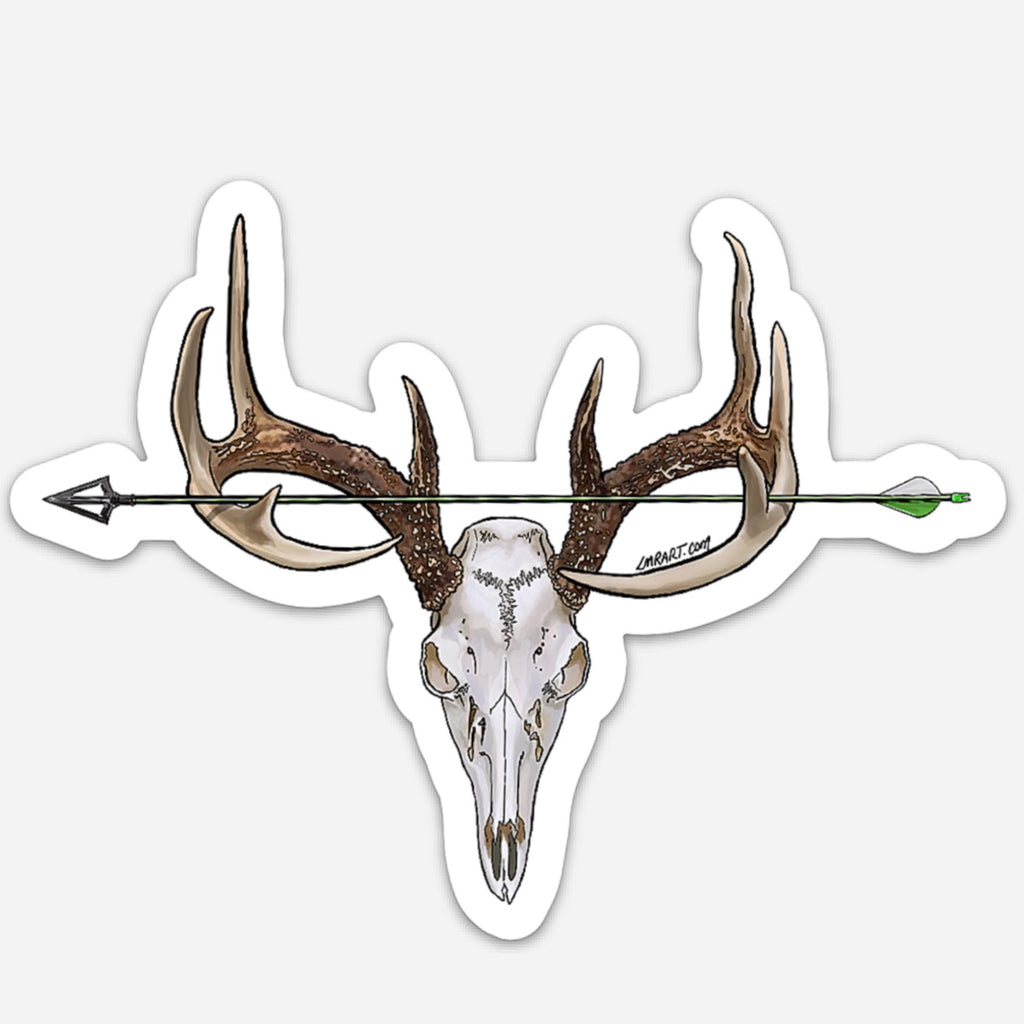 Archery Euro Mount Sticker
$ 4.50
Approximately 5" x 4.5"
Weatherproof, die-cut stickers.
They're able to withstand exposure to wind, rain and sunlight. All of our stickers are printed on premium vinyl with a permanent adhesive and are coated with a protective laminate that makes them very durable and resistant to fading, scratching, tearing, and water. They can even be safely run through a dishwasher!
If your order consists only of stickers, please choose "stickers" shipping option at checkout. 
Discount for 3+ sticker orders!
Custom sizes and bulk orders available for special order
Interested in having your own stickers or hunt club logos designed by Lindsay? Please reach out via the Contact Us page